Three Reasons Why You Should Purchase a Backpack with a Shoe Compartment?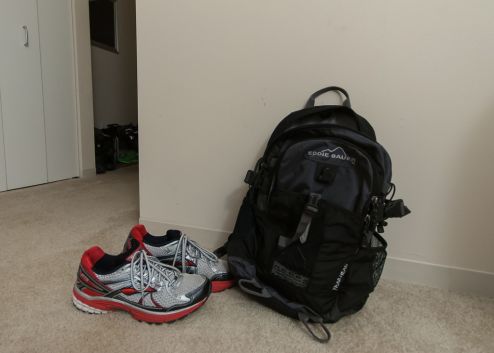 While going to the gym can keep you healthy, lugging around a large duffle gym bag will not work wonders for your temper. It can be inconvenient, particularly if you have to commute to and fro in crowded public transport. Your fellow travelers won't appreciate having a bulky gym bag shoved against them, and you might find yourself spending most of your commute either apologizing or quarreling.
The better option for your peace of mind is to get yourself a more streamlined bag. You want a bag that can fit in all your gym necessities without giving the impression that you are carting your worldly belongings around every time. A gym backpack with shoe compartment can be just what you need.
Here are three reasons why you should purchase a backpack with a shoe compartment:
It is practical
Most gym-goers want a practical bag that can easily hold their belongings and give them easy access to these belongings. Who wants to waste more time than necessary, after all, looking for essential items? A gym backpack with shoe compartment lets you put your things into separate sections for better convenience. You can put your sweaty shoes, socks, clothes, and towels in the shoe compartment at the bottom or on the outside of the backpack. That will keep their stinky odor from infiltrating into your other things. If you take any eatables along, you will especially appreciate the separate compartments
Also, the gym backpack is low maintenance. If it gets grimy, you only have to wipe the dirt off with a damp cloth. Occasionally, you may need to rinse the backpack with soap and water. You don't need to do more than that. Since many people lead busy lives these days, they have less time on their hands. As such, it is advantageous to have a no-fuss backpack.
It is versatile
The separate shoe compartment in the backpack is spacious enough to fit in your shoes as well as several other sweaty items you might want to put in it. Many gym backpacks also have a vented compartment for your laundry. Furthermore, there is a compartment for your laptop, tablet, and other electronics. You can store your valuables in the zipped inner compartments while you are working out. You can put your phone, purse, and other items in the easily accessible outer pockets. There is a separate pocket for your water bottle, shaker cup, and eatables.
However, the backpack doesn't just have to store your gym essentials. You can even incorporate it into your gym routine. Just fill it with weights, water bottles, or sand containers, and use it in your lifting workouts. Or sling it over your back and go for a long run.
When you are not going to the gym or exercising, the gym backpack with shoe compartment can double as a travel bag. It is roomy enough to fit in all your travel essentials, and it is lightweight too, so you should be able to travel with it in comfort. Also, it has a sleek appearance that can make it stand out anywhere you take it.
It is durable
The gym backpack with shoe compartment is built to last. It is made of lightweight but durable materials like nylon and high-quality plastic or steel hardware. It will withstand a lot of wear and tear that comes with daily use.
Also, it is waterproof, so even if you get caught in a rainstorm with it, you won't have to worry about your things getting soaking wet. Additionally, the backpack is resistant to any mold build-up. And it doesn't absorb any odor either, which is an important consideration when you are transporting stinking shoes and other sweaty things. Spending your time in cleaning and airing the backpack to get the smell out is the last thing you want to have to do.
As you see, a gym backpack with shoe compartment can be practically useful whether you want to use it to go to the gym, go on a trip, or head out for a long trek in the wilderness. Not only that, but, for such a practical, versatile, and durable accessory, it also usually available at a reasonable price.