Step by Step Guide for Shopping Women's Boxer Briefs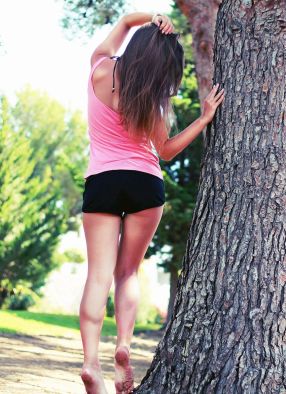 Women's boxer briefs offer the ultimate comfort to the wearer. Yes, you can now buy boxer briefs that are designed especially for women. You can wear them under any outfit without fear of visible underwear lines ruining your look. You can wear them all day long without the fabric or its cut scuffing your skin. But you still need to buy the right boxer briefs to enjoy these benefits.
Here's a step-by-step guide for buying women's boxer briefs.
Find a Store to Buy
You will really need to look for a retailer or manufacturer for boxer briefs as you are not likely to find them at your usual lingerie brand. Check online to find brands that ship in your country or worldwide.
Check if the shipping to your location is free or not. Also read about the returns and refunds regardless of the store – be it online or a brick and mortar one.
There is one big advantage to ordering your boxer briefs online. Once you have found your perfect brand and size of the boxer brief, you can simply continue to order them as needed.
Choose the Ideal Length
When it comes to women's boxer briefs, you can't ignore to account for the inseam length before buying it. It is easy to forget about this little but important detail when shopping for women's underwear. It is understandable as women don't really need to look into the inseam or the length of the underwear.
When it comes to boxer briefs, choose from 3 inches, 5 inches or even 9 inches as per your specific needs. Boxer briefs with 3 inches inseam won't ride up your dress or make you feel uncomfortable. It is also perfect to wear under dresses or skirts with shorter lengths. You can, of course, also wear it under any other outfit.
If you are more comfortable with a longer inseam then choose from 5 or 9 inches. You can wear the former under dresses or other outfits. The latter is perfect to wear under dresses when it is more windy than usual or if this is the length which feels right for you. The boxer briefs with 9-inch inseams will also provide a toned look under your pants or jeans. It is also ideal to wear under formal office wear.
Size it Right
It is best to buy boxer briefs as per your exact waist size. You don't need to order them a size bigger or smaller. If you are unsure about the size, simply buy one as per your usual underwear's size.
Some retailers also provide a size chart on their website. So, feel free to use it. If the boxers are true to their size, it is likely to be mentioned on the retailer's websites.
If you are buying boxer briefs for the first time, feel free to send an inquiry to the retailer's customer service about how to go about ordering the perfect size for your boxers.
Select the Right Fabric Type
You need to pay special attention to the fabric of the boxers before you buy it. Most women prefer cotton fabric for their everyday underwear. But cotton underwear can fade easily and even lose their shape. If the boxer briefs lose their shape, the whole point of a snug and comfortable fit is lost. The better fabric choice in terms of your boxer brief fabric is a micro modal. It is softer than even cotton. It wicks moisture too. Micro modal doesn't stretch or fade either.
The ideal boxer briefs will also have a bit of elastane mixed with a micro modal. When shopping for boxer briefs, check if the material is at least 95% micro modal and the rest 5% elastane. Such a fabric combination in boxer briefs will offer the best comfort to the wearer.
Assess the Quality Parameters
Check the image and description of the boxer briefs. Ensure that the waistband is not very snug to tear into your skin. It must be made from a micro-fiber that is durable and comfortable.
Check the stitches in the image. Do they look neat and reinforced? Always opt for reinforced stitches in your boxer briefs.
Now, revel in the comfort of your boxer briefs!