Step by Step Guide for Buying a Crossfit Backpack Online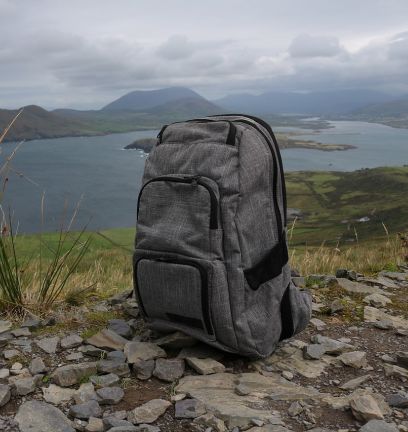 What's CrossFit All About?
CrossFit is essentially an amalgamation of multiple exercises, all brought together for the sole purpose of training and fitness. It combines gymnastics, cardio, HIIT, weight training, and all other areas of exercising. It is considered one of the most effective forms of workout and focuses on strengthening every body part. This high-intensity workout plan has enough going for it, the last thing you want to do is mess up what you take with you to the gym. In other words, you need the perfect CrossFit backpack to take with you to carry all your gym essentials!
Are CrossFit Backpacks Really Necessary?
It is important to have the right materials with you (in effect, the right backpack) so that you're not thrown off. Even though most people consider this a needless, expensive buy, without the right backpack, you would feel "off your game"- besides, CrossFit workouts demand certain gym equipment for different workouts. For instance, you might be running one day, for which you'll need your special shoes. A CrossFit backpack will be well equipped to store all your essentials throughout your workout days without causing any dilemma. Whether you need different kinds of shoes, ropes, wrist bands, knee sleeves, or jump ropes, the right CrossFit backpack has got you covered! 
CrossFit Backpacks: The Sensible Option
If CrossFit workouts are your cup of tea, there's no denying you're someone who's always ready to get pumping. A CrossFit backpack would then appear to be the more sensible option for you to invest in, rather than let's say a duffle bag because this is basically your multipurpose gym bag. It covers everything! Not only is it apt for every kind of workout there is, it is super stylish and very "in" right now: that serves as motivation to get a move on. Besides, for some people looking to get into CrossFit training, this is the first step you can take to get you into the groove! Accessorizing definitely helps you get motivated to try new things. 
Finding the Right CrossFit Backpack
Good Material
Your backpack should be durable: a CrossFit backpack is a little more expensive than your average gym bag so you want to prioritize quality over say, aesthetic appeal. The right kinds of materials to go for CrossFit backpacks are nylon or polyester, something that is long-lasting and durable. However, if you are the kind that sweats a lot and you are certain you'll dump your sweaty gym clothes in your bag, you may want to go for breathable material options, like cotton or cotton blends. Additionally, consider the maintenance factor: since gym bags tend to get sweaty and filthy over time, you need to think about whether or not you can toss it into the washing machine or need to get them dry cleaned. Try going for water-proof and odor-resistant options. 
Versatility Factor
Whenever you're buying a gym bag, consider the multi-purpose factor: can I use it for other things? This is particularly applicable if your CrossFit workout is followed by a meeting at work and you need to rush: in fact, you might have your presentation on your laptop tucked away under the laptop sleeve in the CrossFit backpack! This would make for a very versatile CrossFit backpack that not only acts as your gym bag, but also your work bag! While this holds, make sure your CrossFit backpack is loaded with compartments and you have plenty of space to separate your work equipment from your gym essentials. 
Matter of Comfort
When it comes to buying CrossFit backpacks, you MUST prioritize the comfortability factor. Our advice would be to try out sports stores first before buying them online because there's only so much of the comfortability factor you can test out on online models. Since you will be carrying a good amount of equipment in your bag for our CrossFit workout, you have to ensure it's not too much for you to lounge around day in and day out. By definition, a CrossFit backpack is more comfortable to carry around than say a duffle or tote bag, so there's always that! 
Partitioning is Key
If nothing else, make sure the bottom of your CrossFit backpack is strong. This is where most of your worn-out gym clothes will end up anyway, so get a bottom that is both odor-resistant and waterproof. Also, try getting a CrossFit backpack with a dedicated shoe compartment, this will help when you need to carry around an extra pair for when you need to run or train.