Buy a Gym Bag with Yoga Mat Holder as Per Need and Budget: A List of Quick-Look Tips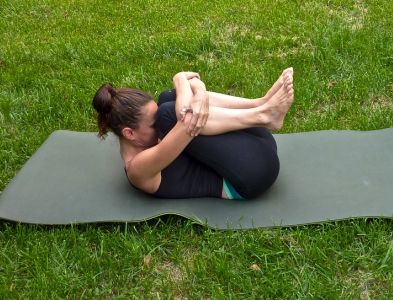 The right gym bag can give you the right motivation to go to the gym. Let's say you buy a good-quality gym bag that does not have a yoga mat holder. A few weeks into your workout, you decide to give yoga a spin but have to carry your yoga mat in your arms because you didn't think it through while buying your gym bag.
A gym bag with yoga mat holder is a very practical buy (even if you're not into yoga) because it offers an excellent storage solution without taking up much space. It is also the only gym bag that can be used for all kinds of working out. When you're buying one, though, make sure you get one that provides you with the full benefits of a versatile gym bag!
What Do I Need To Consider?
Going to a sports store and picking out the first gym bag with a yoga mat holder may seem like the most comfortable option, but not always the best. There are many things to consider before getting a gym bag because you don't want to keep going back to get "the right" gym bag. Here are five things you should keep in mind while looking for one:
1. The Yoga Mat Holder Must Be Designed Properly
I know what you're thinking.. "It's a yoga mat holder, how proper can it be?" Well, the truth is that there are many gym bags with yoga mat holders that have a clumsy carryall. You might as well be holding the yoga mat in your hands than be challenged this scenario. Make sure that the mat holder's strap is tucked away neatly to one side. See if the holder holds the mat properly in place, and does not cause any leeway (you don't want it to bump into others on the streets). Releasing the yoga mat from its holder must be a piece of cake- a quick-release design is what you're looking for. This will render a comfortable gym bag with a reliable yoga mat holder.
2. The Gym Bag Must Have Multiple Compartments
Most gym bags do come with many chambers, making it easier for you to remember what goes where- this saves you time while using or packing your items. Some gym bags have a dark inner lining, which could present a challenge while looking for materials within the bag. You might want to get a bag that has a bright lining, so you can easily place your things.
Even though this may not seem important at first, make sure the gym bag has a few zipped pockets inside. This will prove beneficial when you need a place to store your wedding ring or other expensive items safely. They can also be used to store keys, sunglasses, watches, and many other personal belongings. A mesh compartment outside for your water bottle is also essential.
3. Your Bag Should Be Multi-Purposed
The modern woman has a bunch of essentials, which are non-negotiable. The ideal gym bag with a yoga mat holder must come with varied features so it can be used for multiple reasons. For starters, it must have a comfortable yoga mat holder. It must also be useful for any kind of workout: whether it's heavyweights, running, Zumba or good old yoga! It must be appropriate to take to your office if you need to drop by unexpectedly sometime. It needs to look good to be seen outside of the gym, so be cautious about the material. And lastly, try to see that the yoga mat holder is efficient enough to carry your light jacket.
4. The Gym Bag Should Be Sturdy
A gym bag that is flimsy is the equivalent of no gym bag. So make sure the gym bag (and the yoga mat holder) are made of strong and durable material. A good fit would be ballistic nylon with metal hardware. Ensure that the straps are padded for extra comfort.
5. Your Bag Should Be Easy To Clean
Your gym bag-cum-yoga mat holder must be easy to maintain. Don't compromise on easy maintenance features for aesthetic appeal (especially for the yoga mat holder). You should be able to wipe your gym bag with a damp cloth or have it spot cleaned when required. Make sure that the yoga mat holder material is also easy to clean.