Bike Short for Women – How to Choose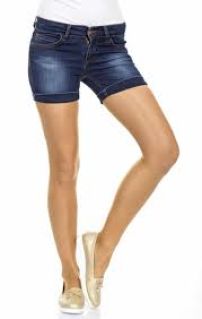 Believe it or not – when it comes to bike shorts, women have more than the usual options to choose from and all good. You can opt for traditional bike short for women or choose women's boxer briefs.
Women wear bike shorts not only when riding their bikes. But often, women also use bike shorts to wear under short dresses or skirts. The idea is to add a protective layer of clothing to prevent themselves from experiencing embarrassing moments due to gusts of winds while sitting, or if they need to run for some reason wearing a dress (late for the subway or need to find a cab fast).
 Whatever your reasons for wearing bike shorts; you have options these days. You don't have to wear nylon bike shorts, which can be very uncomfortable during the summer months.
A Simple Buying Guide
It is easy to buy traditional bike shorts. These types of shorts have been around for a long time. Most women have sported one at least once in their lifetimes. You can choose one with padding and moisture-wicking material for heavy-duty biking.
But if you wish to explore other options in terms of the bike shorts for women, you cannot go wrong by choosing a boxer brief.
But not any boxer brief – you need one designed especially for women.
For biking purpose –
If you need a short for biking purpose, you can choose a boxer brief with a longer inseam length. An inseam length of 9 inches can be ideal for this purpose. You can pair it with any long t-shirt or tank top.
If you are biking over short distances wearing leggings or shorts, you can wear boxers under them in lieu of your regular underwear. You can wear boxers under loose shorts (board-style).
When you wear your regular bike short, you don't really require wearing underwear with it. But if the idea is unappealing to you then you can opt for boxer briefs to wear under the shorts. But it is advisable for short distances only as bike shorts come with padding to ensure there is no chaffing from the moisture or the bike itself.
For wearing under dresses –
Many women ride a bike on a regular basis for commuting purposes. So, should they forgo wearing skirts or dresses? No, you can simply wear boxer briefs as an excellent solution.
If you are looking for a bike short to wear under dresses or skirts, it is better to wear boxer briefs with an inseam length of 3 or 6 inches. But if the hemline is below the knee and you feel comfortable with a longer inseam length; opt for 9 inches.
Colors –
Choose lighter shades of boxer briefs if your outfit is of a softer hue. Black or dark gray are ideal to wear when riding your bike. In any case, buy boxer briefs in a variety of colors to use them easily for any purpose.
Size –
Bike shorts need to fit really well. Otherwise, it can be revealed while you are riding your bike. You can choose your exact size when shopping for boxer briefs. If you buy size 'small' size for your regular underwear then choose the same for your boxer briefs.
Boxers fit really well in the hip and the thigh areas. So, there aren't any worries when it comes to using them as biking shorts.
Material –
Moisture-wicking or other synthetic materials are used to make bike shorts and rightly so. Most bikers, logging serious miles every day, may require such materials. But if you are using the bike over short distances, you need not wear such synthetic materials. Also, if you want to buy bike shorts for using at home or casual wear; again, you don't need moisture-wicking materials.
You can instead use boxer briefs made with micro modal and elastane. When buying one, see to it that the use of elastane is not more than 5%. Micro modal makes the boxers soft and stain-resistant. It is also not prone to fading.
Women's boxer briefs are quite versatile. You can wear one for any occasion for the right mix of comfort and ease.